11532 MT Hwy 541 – $450,000 – Utica, MT 59452
Turn-Key Business Opportunity – The Famous Oxen Yoke Inn Bar & Grill: Located on a large 1.38-acre lot just off MT Hwy 541 & South Fork Rd on the edge of the old west town of Utica, MT. In the heart of Judith Basin County of Central MT. Full-service bar, grill, gaming & catering. A fixture of this outdoor recreational destination & ranching community for over 70 years. Famous for large ¾ lb. burgers that are locally sourced, a frequent stop for locals & visitors alike. Sale includes turn-key business, real estate/business that includes the following license food/catering, liquor, gaming, & tobacco.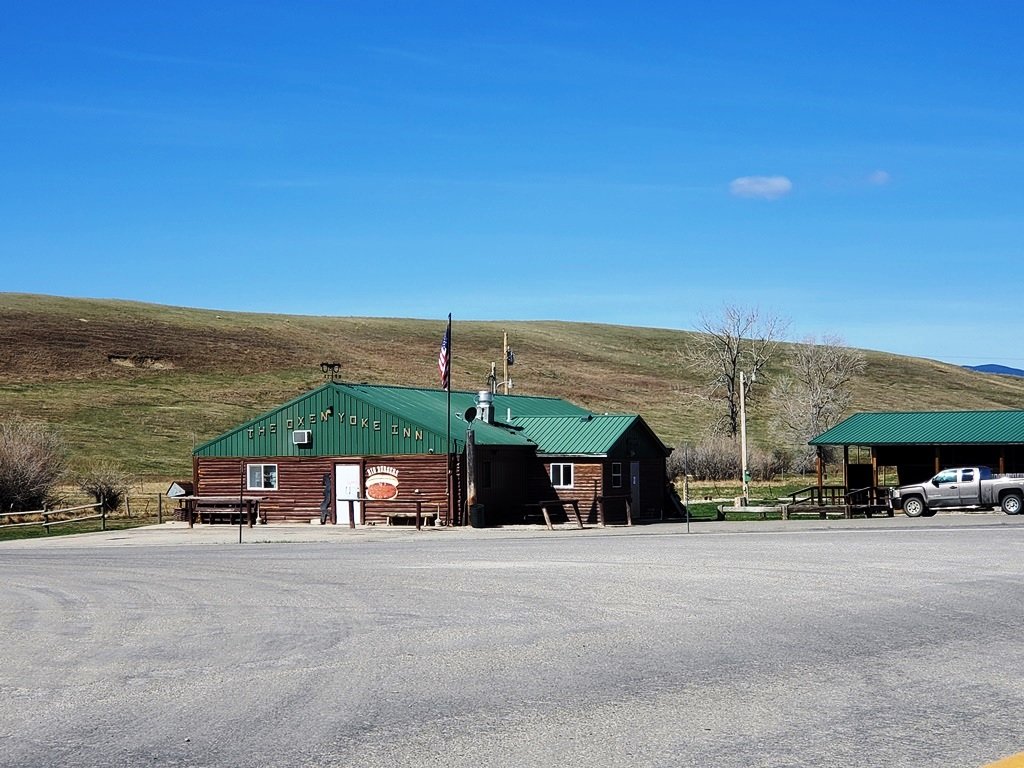 Download PDF
11532 MT Hwy 541
Utica, Montana 59452: $450,000
LOCATION: Corner of MT Hwy 541 and South Fork Road on the edge of the old west town of Utica, MT.
AREA FEATURES: This area is in the heart of Montana and all that Montana has to offer from endless outdoor recreational opportunities in the Lewis & Clark National Forest, fishing the Montana streams, camping, snowmobiling, hunting, and ATVs.
Utica, MT, is an old west town made famous by the late cowboy artist, C. M. Russell. Kid Russell started his cowboying days in the Judith Basin and stayed and frequented the establishments in and around Utica. This tradition is carried on within the Oxen Yoke Inn with his artwork throughout and his image on the cooler doors portraying the three stages of CMR's life.
The Oxen Yoke Inn is famous for the large 3/4 lb. burgers that are locally sourced. The Ox has many events throughout the year that bring visitors in from a far. July 3rd celebration fireworks before the 4th, dances throughout the year, Hay Days in September, and holiday parties.
IMPROVEMENTS:
– 1.38 Acres +/-
– Full bar, restaurants
– Outdoor covered pavilion – 30'x40′
– Pad for manufactured home (water, sewer, electric, and internet connections)
SALE INCLUDES THE FOLLOWING LICENSES:
– Food / Catering
– Liquor
– Gaming
– Tobacco
TAXES: $1,409.44 for 2019
TERMS: Cash to seller
PRICE: $450,000
BROKER COMMENTS: Turn-key business opportunity, real estate, fixtures, inventory, tables, & chairs. (some décor and mounts privately owned on loan)
Scott Grosskopf 406-861-4558 | scott@montanaranches.com